Marine SSB Radio, KISS, GAM, and Pactor Communication Products
Want to learn more about Marine SSB radios and Pactor Modems?  Check out the following links, articles, and downloads!
Need your MMSI reprogrammed?  Speech Compression enabled?  Channel list programmed?  Amateur/VFO Modes set?
Check out our reprogramming service here…
(August 8, 2023)  Welcome Dockside Radio Customers!!  With the untimely closure of Dockside Radio, Sea-Tech Systems is here to help Dockside Radio customers with their Marine SSB needs.  We've rehosted the original website here with all of it's valuable content and we can help you get the right parts or packages for your vessel whether you are installing it yourself or having a boat yard do the work.   We can also program your existing or new M802/M803 radios with the same channel list that Gary used at Dockside.  In addition, we have the remaining inventory of the popular Dockside Radio Quick-Start Guides which are being added to our catalog.  Scroll down to the products on this page to find those guides.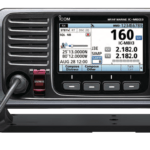 Icom's M803 and other Single Side Band HF (high-frequency) marine radios are versatile communications solutions offering GMDSS compliant distress calling, ship to ship voice communications over hundreds or thousands of miles of distance, access to free weather data such as navtex, weatherfax, and audio reports, and global access to email and weather gribs when paired with a Pactor modem.  With minimal to no ongoing costs, a Marine SSB can be a communications lifeline for boaters who are travelling the worlds oceans.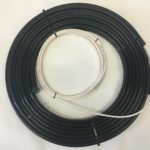 Sea-Tech Systems maintains the most complete packages and options for marine SSB installations on leisure boats.  With the best brands including ICOM, SCS-PACTOR, GAM Antennas, Radioteck's patented KISS-SSB RF Counterpoise, and Metz Antennas, we have everything you need to successfully install the HF-SSB system you desire and take full advantage of the voice, email, weather, and distress functionality it provides while sailing the worlds oceans.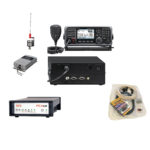 The cornerstone of Sea-Tech's offering is the complete SSB Email and Weather package which has everything you need for SSB radio communications onboard including PACTOR email, Weatherfax decoding, DSC Distress functionality, with a choice of RF grounds and transmitting antennas to make your installation easy.  We even program the M803 radio with DockSideRadio's channel list just like DSR did for their customers.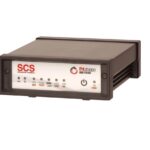 Already have an SSB radio onboard but want the ability to download GRIB files for free at sea and/or access emails without satellite airtime?  Add a PACTOR modem to your existing radio to start sending and receiving data faster than an Iridium Go! at practically no usage cost.
---
marine ssb, docksideradio.com, m803, pactor, email, weather, fax, scs, dragon, metz, gam, fcc, weatherfax, dockside radio, kiss, counterpoise, airmail, sailmail
Showing all 29 results