MY Colette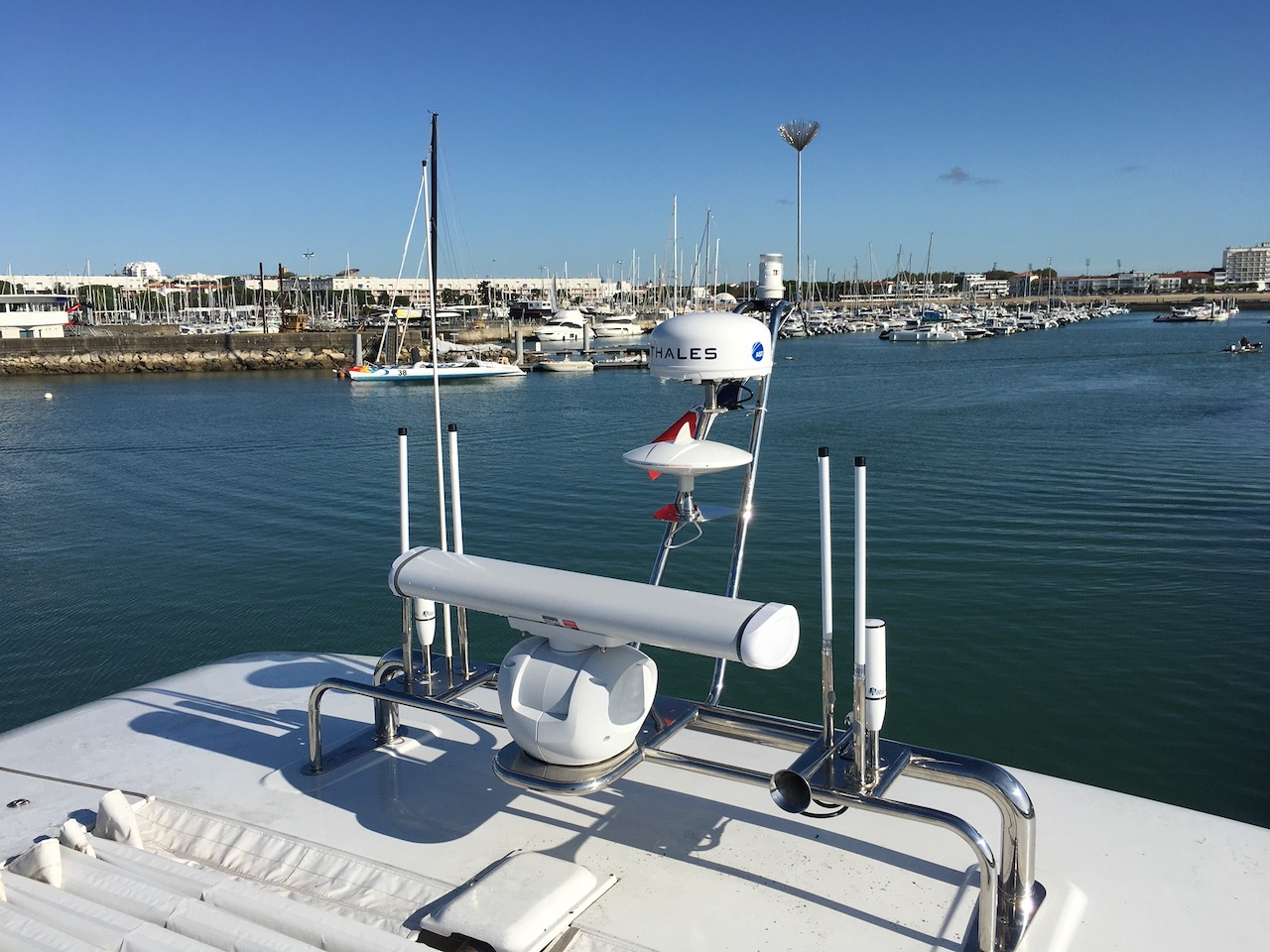 Working with Texas customers Brett and Crystal Murphey, we custom designed a high performance offshore WiFi and Cellular Internet solution with Iridium Certus broadband satellite Internet for use when outside of coastal cellular range.
After discussion of needs, we decided to focus on ensuring high-performance cellular and shore WiFi connections.  For optimum performance and range we used multiple antennas for each connection, Two antennas for the global cellular router, Two antennas for 2.4Ghz standard shore WiFi and another Two antennas for high-performance 5Ghz shore Wifi.  This setup supports the highest performance cellular Internet and Shore WiFi, leveraging whatever shore connections that are available to the fullest.  
Since the boat will cross the Atlantic and possibly other oceans, being away from shore for long periods, a satellite solution was also needed.  To support limited use, web-capable performance, and true gobal coverage, while keeping the hardware costs lower, Iridium Certus service (aka Iridium NEXT) was chosen.  This needed for email and web browsing, along with some business-related document transfer.
For 
Equipment List:
Wave WiFi MBR-550 w/ Dual Exterior Antennas (MIMO)
Wave WiFi

EC HP Dual Band (AN) & (AC) WiFi Extender (MIMO for 2.4Ghz & 5Ghz)

Thales VesseLink 350 (Iridium Certus) Satellite Terminal
Work Performed By:
Hardware and Airtime: Sea-Tech Systems
Design/Research/Diagramming: Richard Anderson, Sea-Tech Systems
Hardware Installation: Yacht Solutions France and Richard Anderson
System Programming/Setup/Testing: Richard Anderson, Sea-Tech Systems