The Ubiquiti Bullet with an external antenna is a popular marine wifi extender solution for cruisers trying to stay connected to the Internet from their boat.  Cruisers like it because it's inexpensive, and it works for some.  In fact, on S/V Mobert, we used one for four years to connect to shore wifi networks we came across in the Salish Sea, Alaska, and parts of Mexico.  But, we have since replaced ours with a RedPort Halo system, and now our Bullet is stowed in our spares bin in the aft locker.  The Bullet is not a solution that I recommend for cruisers' marine wifi solutions, and here's why.
In short, the Bullet is not designed for the general public.
Ubiquiti makes their devices for sophisticated IT people who are building out complex campus, commercial building, and long-range wireless networks.   Ubiquiti includes lots of features in their software for these purposes, features that are not helpful for cruisers, and potentially very confusing to most.  I was lucky, because I was in IT for 20 years, so the Bullet made sense to me.  But to anyone on my boat?  It may as well have been a Sanskrit stone paper weight.  AirOS (Ubiquiti's software that runs inside the Bullet and their other devices) is not very lay-person friendly.   It doesn't remember WiFi passwords you've used before, and it doesn't have a way to automatically reconnect to a network you previously used, and it must reboot the device entirely every time you want to connect to a new wifi network, which takes time.  Ubiquiti has also removed older encryption schemes (namely WEP encryption), in favor of the more recent WPA/WPA2 encryption schemes in modern WiFi systems.  While this is undoubtedly good for the security of commercial building and campus networks, it means that there will be useful marina wifi networks a cruiser cannot connect to.   There are several popular marinas in Mexico, for example, that still use WEP passwords, and our Bullet could not connect to them.   Also, when you have a problem with the product, you may be able to get help from Ubiquiti, but a cruising boat connecting to random free wifi hotspots in various international locations is not a market they are targeting, nor particularly versed in, so they may not be able to help.
It's also not a complete kit.
Along with purchasing the Bullet itself, you will need to find an appropriate matching antenna  (see my previous post about antennas), fabricate or source some sort of mounting adapter, and source the network cables and power "injector" to get it all connected and up and working.  Oh, and don't forget to make sure your components will hold up in a marine environment.
It's a sourcing run-around.
All that said, the hardware and software of the Bullet are good, it's just not really the best solution for a cruising boat.  Fortunately, there are several vendors who have taken the basic concept of the Bullet and produced products tailored at marine wifi use.  Wirie has a good product that integrates the Bullet but hides some of the complexity, while Redport and Wave WiFi have made their own marine wifi products with different software to really solve many of the problems inherent in the basic off-the-shelf Bullet.   These kits also include appropriate antennas, mounting kits, and cables to make the installation easier.
Wifi Extenders We DO Recommend: Marine Wifi Made For The Job
Redport Halo Long Range Marine & RV WiFi Extender
Redport's Halo WiFi extender is relatively inexpensive and includes an interior WiFi access point (Redport Optimizer) for your computers to connect to, which is something you would need to add to the Bullet on your own.  It has an easy-to-use interface for scanning and connecting to WiFi networks, and even remembers the network passwords if you've connected to the network before.  Switching between WiFi networks is fast (3-4 clicks and no reboot required), and it definitely supports WEP in addition to newer WPA and WPA2 passphrases. 
The included Redport Optimizer also includes advanced firewall technology for managing expensive satellite connections for those cruisers who are heading far offshore or off-grid.   You can easily switch between satellite and WiFi connections through the same RedPort Halo device whether you use a broadband satellite system like Iridium Pilot, Fleet One, or KVH, or use a handheld satellite phone attached via a USB cable to get emails and weather GRIB files.  Redport offers a free smartphone app to make connecting to shore WiFi networks even easier.
Wave WiFi Rogue Series of WiFi Extenders
Alternatively, Wave WiFi makes excellent marine WiFi products with a very easy-to-use management UI, and will automatically connect to your favorite WiFi networks as you return to ports and harbors you visit regularly.  It works with any WiFi router you have installed in your boat, of course, but Wave also makes advanced routers for complex networks, like those on super-yachts, for anyone who needs that, including some with built-in cellular Internet modems, a technology that cruisers should really consider leveraging. Wave WiFi also offers dual-band WiFi extenders so that you can connect to newer and less-crowded 5Ghz WiFi networks that are starting to show up in some marinas.
Rogue Pro DB is Waterway Guide's Dec 2019 Editors Choice!  Read the Article Here
---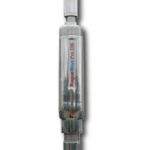 Wave WiFi Rogue Pro WiFi Extender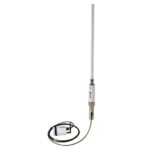 Redport Halo Long-Range Marine & RV WiFi Extender System
---
Do you have questions about what wifi solution is best for your particular situation?  Email us today